Special Needs Ministries
First Methodist offers ministries for both children and adults with special needs. Click on the ministry below to find out more about how to connect.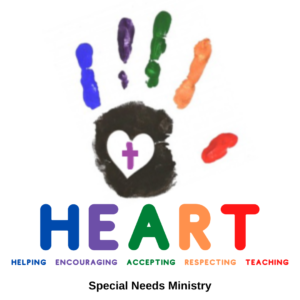 HEART Children's Special Needs Ministry:
Helping, Encouraging, Accepting, Respecting, Teaching
Our special needs ministry strives to provide a supportive, loving, and safe environment for preschoolers through adolescents with special needs to experience the love of Christ through their spiritual journey with their peers. During the pandemic, we are staying connected on our
Facebook page
. Please join us there for community, support, and connection for your whole family. For more information, contact Becky Ghose at
heartministryfumc@gmail.com
.
We currently need HEART Helpers to provide support online. HEART Helpers are an adult or youth volunteer matched with an individual with special needs so that they can share their faith journey and encourage each other. If you are interested in volunteering in this ministry, please
contact
our Special Needs Ministry Coordinator.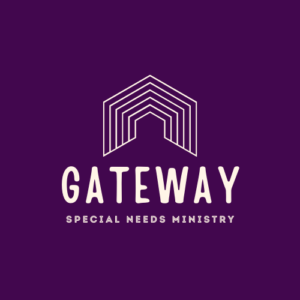 Gateway Adult Special Needs Ministry
Gateway is a special needs ministry at First Methodist for adults in our community living with mental and/or physical challenges. This group comes together for friends, fellowship, and faith!
Gateway is not currently meeting in person due to COVID-19 restrictions, but we are staying connected! If you're interested in finding out more about this ministry, please contact Rev. Janet Cavalier at jcavalier@sharingtheheart.org. Check out the video* to learn more about Gateway!
Gateway Partners
Our Gateway Partners are background-checked/MinistrySafe volunteers. Currently, they are making phone calls to check in with our Gateway members and their needs. We are working on new ideas for staying connected in a safe way during this time. Anyone interested in finding out more information about becoming a Gateway partner or supporting this ministry in other ways (providing meals, programming planning, financial support), contact Rev. Janet Cavalier.