In-person Children's Sunday School is available at 10:05 am. Safety procedures are in place, and we continue to offer virtual Sunday School as well. We're excited to see you! Please let us know you're coming by
making a reservation
for Sunday School each week. Pre-registration is available for the nursery (10:05 am only) and for worship
here
. NOTE: Registration closes at noon on Friday. If you have questions or need help,
please email us
.
We want to keep everyone safe and healthy! To do that, we ask everyone ages 5 and up to please wear a mask. We will make sure to wash hands, stay safely distanced, and not share materials. Registering your child each week allows us to monitor class size and prepare materials. Thanks for your help! If you have questions about registering, Sunday School at Home, volunteering, or anything else,
please email Meg Hitchman
.
Below you'll find resources every week for Sunday School at Home. Make sure that you are signed up for our
newsletter
and that you're following our
Facebook page
for more information and pictures.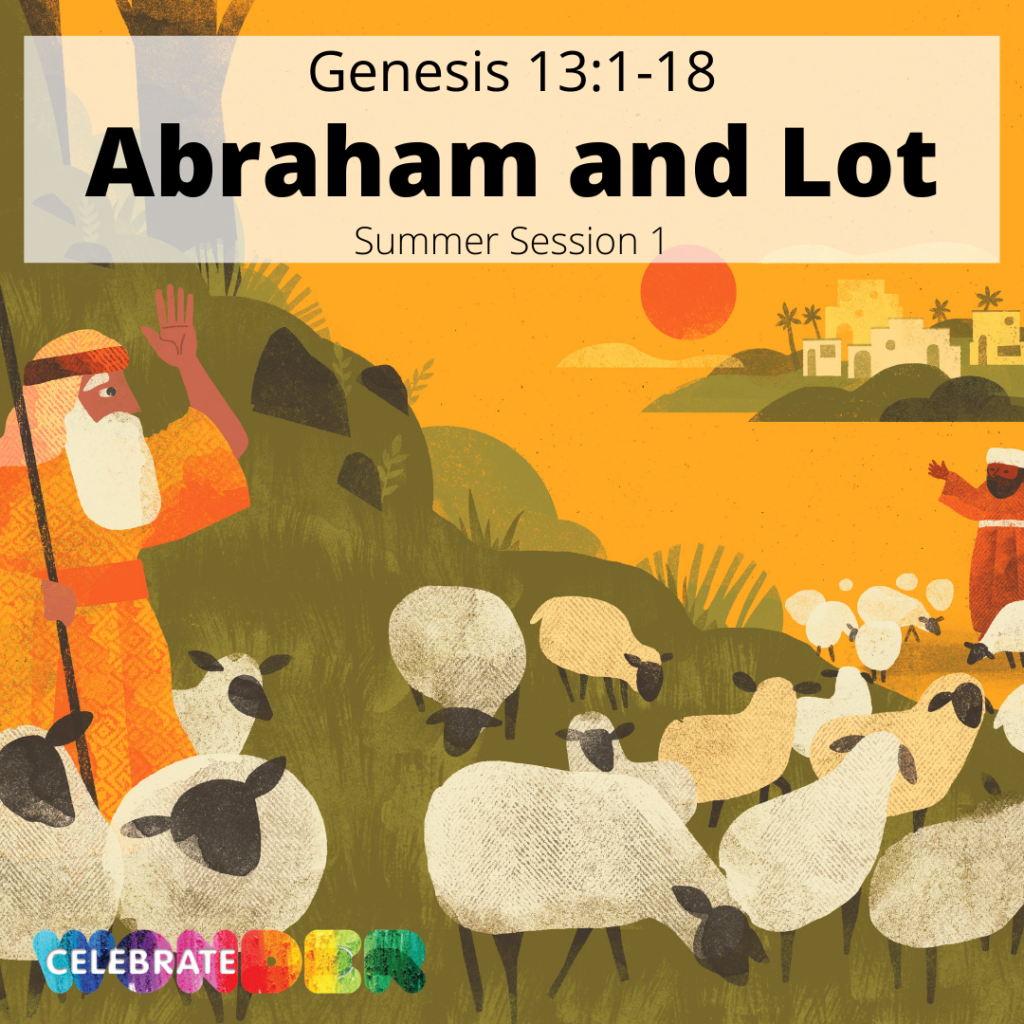 Lesson for Sunday, June 6
Faith Word: PEACE
Justice means you love others by making sure they are treated fairly and equally. Abraham kept peace with Lot by letting him be the first to choose the land.
Letting Lot choose first was an act of justice by Abraham that treated Lot fairly and
kept peace.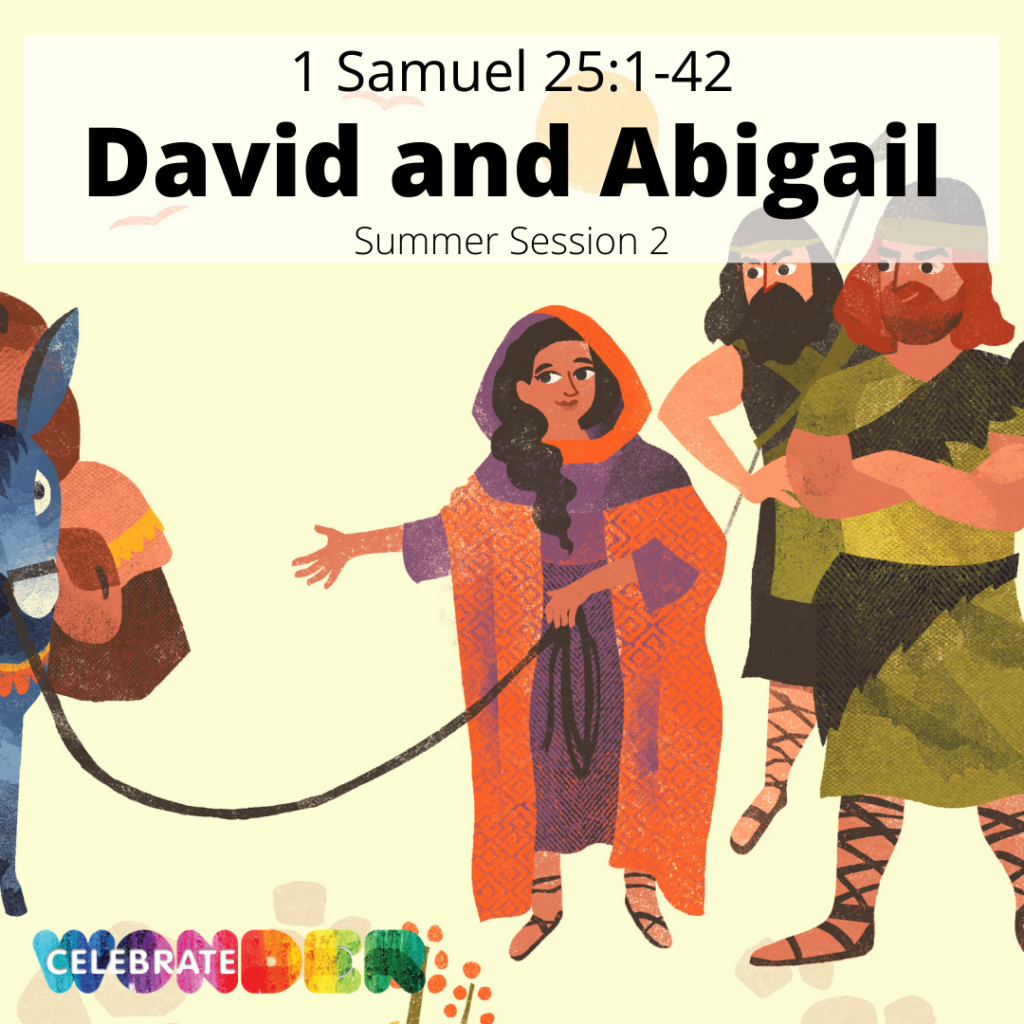 Lesson for Sunday, June 13
Faith Word: PEACE
In our story this week, David is on the run.
Close you eves and imagine the word peace in your mind. Then imagine the word
justice in your mind. Think of a word that will spur you to perform an act of peaceful
justice.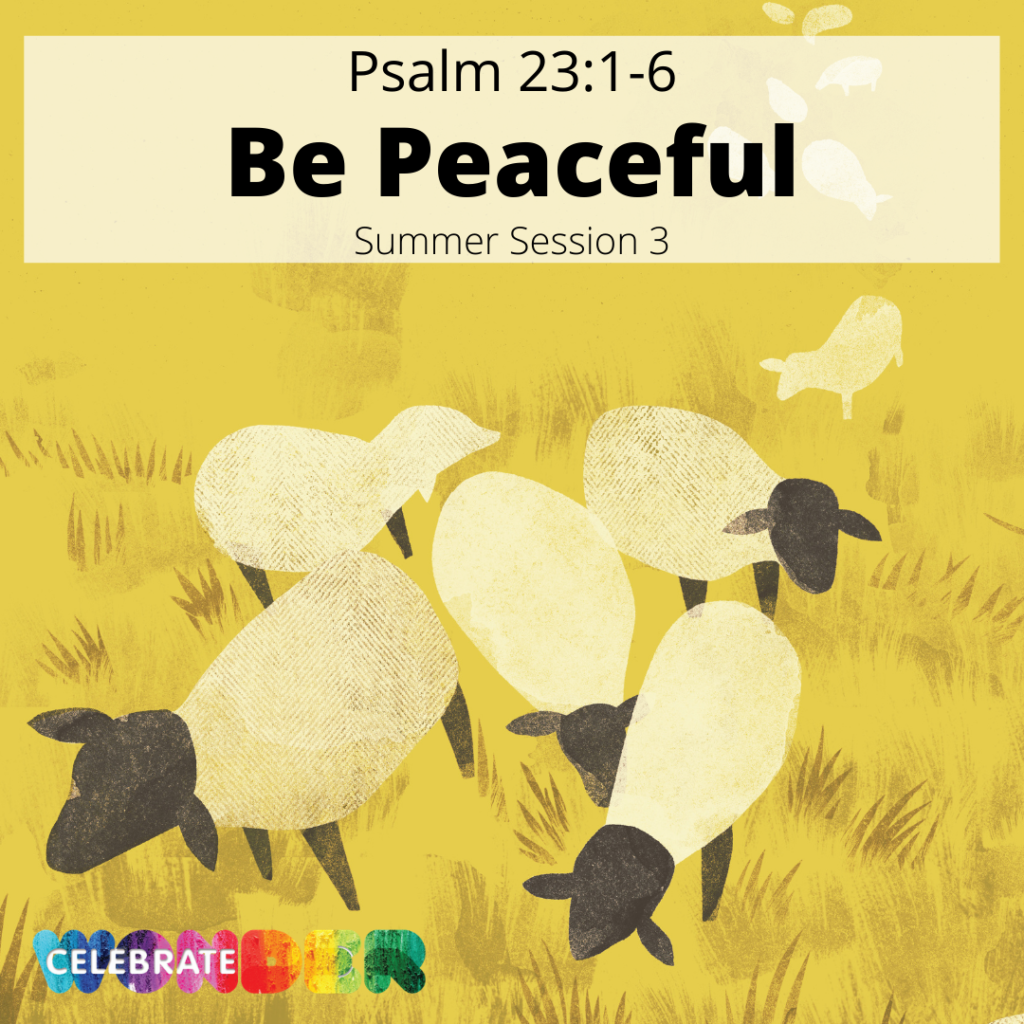 Lesson for Sunday, June 13
Faith Word: PEACE
This week the children will become familiar with Psalm 23. Psalm 23 is memorized by many people. The words are often used to comfort those who are experiencing hard times. The image of God caring for God's people as a shepherd would for his sheep brings solace in times of trouble. This psalm reassures God's people that they will
never be alone. God will be with them always, even in the darkest of days.
May Sunday School Lessons
Use the links below for a PDF of the weekly lessons for May.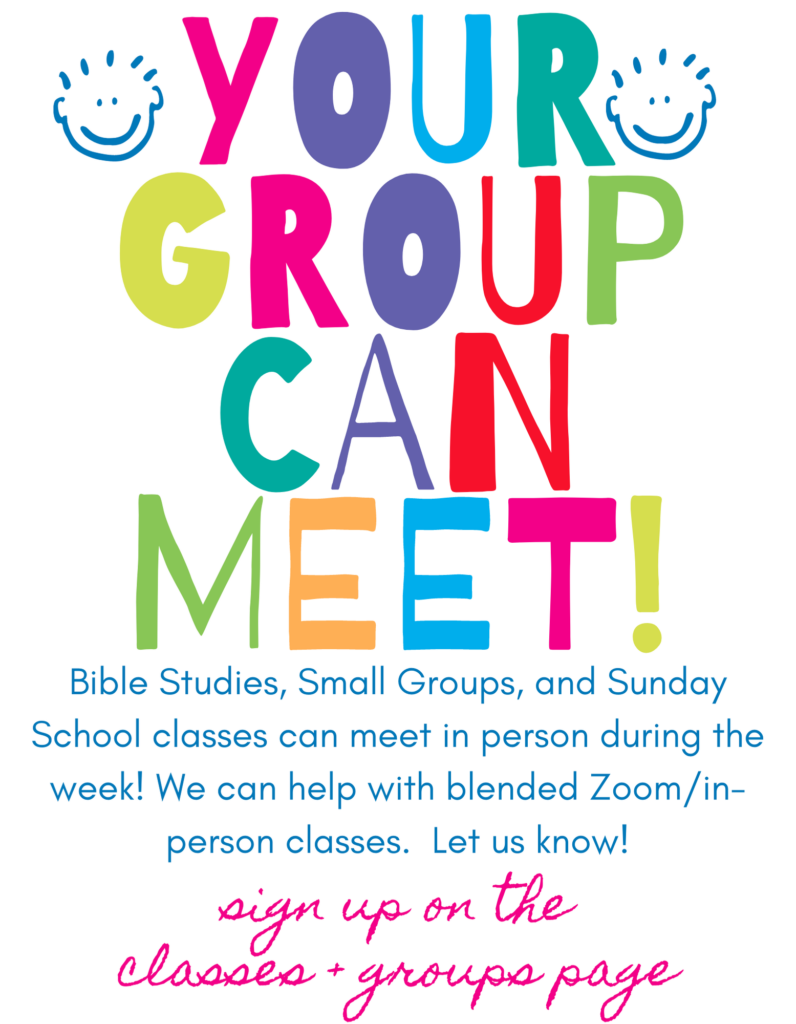 Parents! Want to go to Sunday School or have a small group?
Sign up here
!