We are excited to offer English as a Second Language at First Methodist McKinney! Registration for the Fall 2022 Semester is now open. For more information, please email Pastor Ed Volfe.
When: August 17 to November 30
Wednesday evenings, 6:30-8:00pm
Language Levels: L1, L2, L3 and L4 – from Beginners to High Intermediate
Costs: Classes are free of charge
Course materials and Workbook: $20
Free Childcare provided for children who are infants to age 5, with a possibility of older children if needed
Location: First United Methodist Church of McKinney, 315 N. Church St, McKinney TX 75069
Phone: 972-562-8556
Requirements:
– Age: 18+
-Registration Deadline: 7/27/2022. Click here to register
-Placement Test (available, not mandatory): June 29, July 13, or July 20 at 6:30pm
-Student and Workbook: $20 – Click here to pay online, or bring cash or check to your placement test or first day of class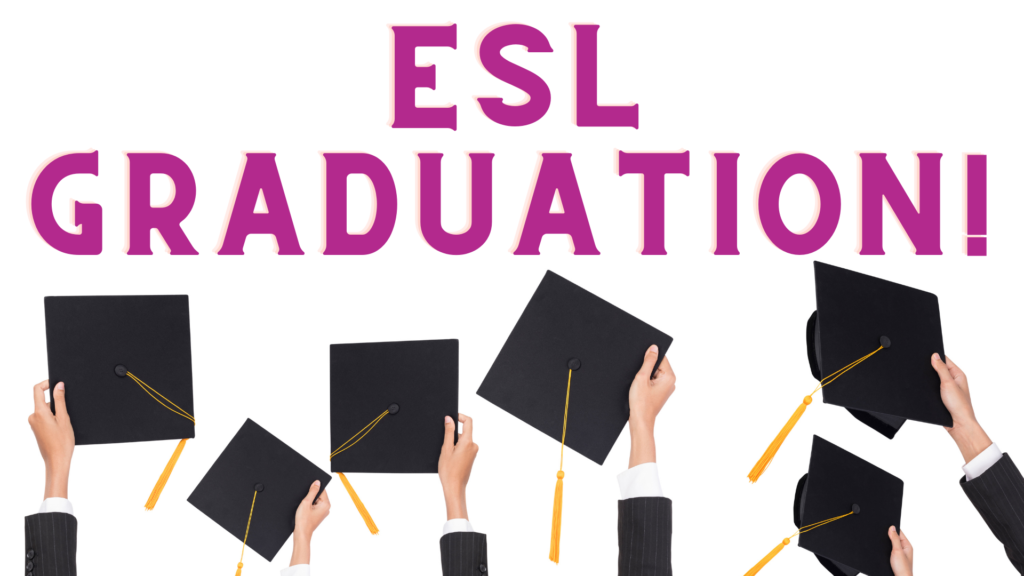 Congratulations, Graduates!
We are excited our ESL (English as a Second Language) students are graduating and we will hold a graduation ceremony for them on May 25th.
Your contributions to the church make this ministry at our church possible. Thank you!