Center for Transformative Prayer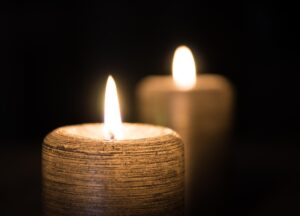 The biblical record is replete with instances of the authors reminding us to be prayerful and present with God. From Genesis to Revelation, prayer is one of the most common means through which we enter and maintain an intimate relationship with God. The Center for Transformative Prayer (CTP) at First United Methodist McKinney represents a methodical and organized way of "re-imagining" the prayer lives of our saints. CTP is set up as a resource for prayer, including:
Online and In-Person Groups and Gatherings
Contemplative Prayer Summit
Join an online Contemplative Prayer Summit, dedicated to deepening your spiritual practice. Unite with others in exploring the interplay of prayer and meditation, as we embark on a shared journey of spiritual growth and personal discovery.
September 23 – 24, 2023
Contemplative Prayer Service
Experience the presence of God through silent guided meditative prayers.
Sundays, 9:00 am, B205 & Zoom

Christlike Mindfulness Class
Promotes biblical and historical Christian practices of contemplative prayer and meditation.
Sundays, 11:00 am, B205 & Zoom

Lectio Divina Groups
Lectio divina is an ancient practice of reading, meditiation, and prayer focused on Holy Scripture. It is a powerful way to grow in the spirit and connect with a group for fellowship and support.
Wednesdays at 11:00 am, Wednesdays at 7:00 pm, and Sundays at 5:00 pm
About Transformative Prayer
Resources
Related Links
Bibliographies