You can expect a number of different youth events and trips throughout the year; including but not limited to mission trips, camps, retreats, youth fun nights and more! Be on the look out here for important dates and registrations!
MISSION TRIPS
The way we get to actively be the hands and feet of Jesus in various corners of the country and world.
CAMPS
It is important to us that we create space where we can individually grow as disciples of Christ. Camp is a great place for this to happen!
Bridgeport Summer Camps | Bridgeport Camp & Conference Center
We will be attending summer camp at Bridgeport this summer!!
Registration is OPEN NOW!
Early bird rate is $375, effective thru Jan. 31. Please note that the minimum $50 deposit is what guarantees your youth's spot for camp. Without a deposit, your youth does
not have a spot in the camp.
Junior High 1 (6th-8th grade) | June 27-July 1
Senior High (9th-12th grade) | July 4-8
RETREATS
During the year, we make time to take weekend retreat for connection and spiritual renewal.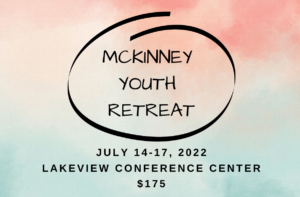 McKinney Youth Retreat
Lakeview Camp in Palestine, TX | July 14-17
To end out our summer together, we will have a youth retreat just for our McKinney Youth! We will be heading to Lakeview Conference Center in Palestine, TX July 14-17. This is for all youth that have completed 6th-12th grades. Cost is $175/youth.
Deadline to register is June 27
. Cost is $175/youth.
YOUTH FUN NIGHTS
What is youth ministry without some fun fellowship together? We do a fun event together almost once a month.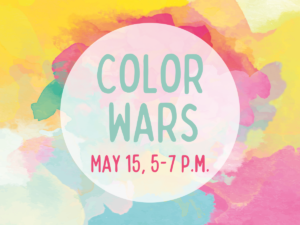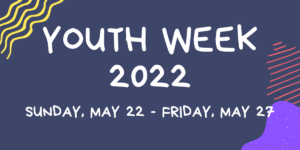 Youth Week 2022
What a way to kick off summer 2022! Get ready for a week filled with fun and mission opportunities together! You can attend just one day or multiple days depending on your schedule! Make sure to register for all of the days you want to attend so we can plan for the right number of youth! Parents are invited to join us for anything