To the parents of McKinney Youth – we are thankful for you, your families and your commitment to this church and youth group! We are here to be support for you in any way we can. We know there are a million things on your lists and calendars. This page is intended to be THE place with all the information, links, forms, etc. that you need for your youth. We are praying for you and your family as we continue to move into a closer relationship with each other and with God.
ONGOING SIGNUPS & FORMS
We want to make sure we have the most up to date information on all of our youth! Please fill out this form so we can best serve you and your youth!
We need a medical release form for every active youth. If they are on/off campus with us at anytime during the year, we need a release for them.
Can you bring donuts for Youth Sunday school this fall? The youth really enjoyed having a tasty donut each Sunday morning!
The proceeds from this coffee bar go directly to the First UMC youth group as fundraiser that provides scholarships for youth who want to continue their journey with God at a number of youth events.
In an effort to streamline our dinner teams this year and make sure our youth are loved and well fed we are creating a system to help keep us organized. The specific youth event is listed and approximate servings needed are also included with the sign up.
YOUTH SOCIAL MEDIA
Make sure you are following us on social media to stay up to date, see pictures and connect with us!
CURRENT REGISTRATIONS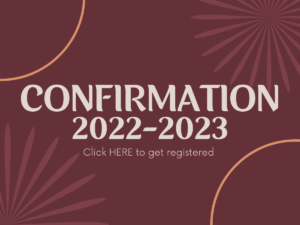 Confirmation 2022-2023
It is time to get registered for Confirmation 2022-2023! This is an opportunity for our 6th graders to learn more about the church and dive deeper into their understanding of God, themselves and community. If you have any questions, email
Deidre Imthurn
.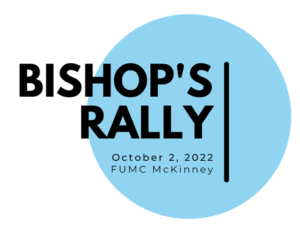 Bishop's Rally 2022 | Oct. 2, 1:30-5 p.m.
We are hosting the Bishop's Rally at First United Methodist Church McKinney. We need your help to welcome confirmands from around the conference! There are plenty of opportunities for adults and youth to help out, everything from welcoming to helping with games to snacks!
If you are in 6th or 7th grade, you can attend Bishop's Rally. We
need you to RSVP if you would like to attend. RSVP TODAY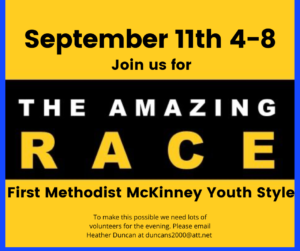 Amazing Race | Sept. 11, 4-8 p.m.
This is going to be a great event and to make it happen we need you!! Please consider volunteering your time for this fun event! We also need all youth to RSVP so we can plan accordingly!
YOUTH CALENDARS