We need your help for our upcoming sermon series. The Fav4 series will consist of the top four favorite verses from the Wellspring community…that's you!
Take a minute to let us know your favorite verse and why it's your favorite. We will then select the four most reoccurring verses or the four themes that rise out of the various verses submitted.
Complete the form below. Thanks!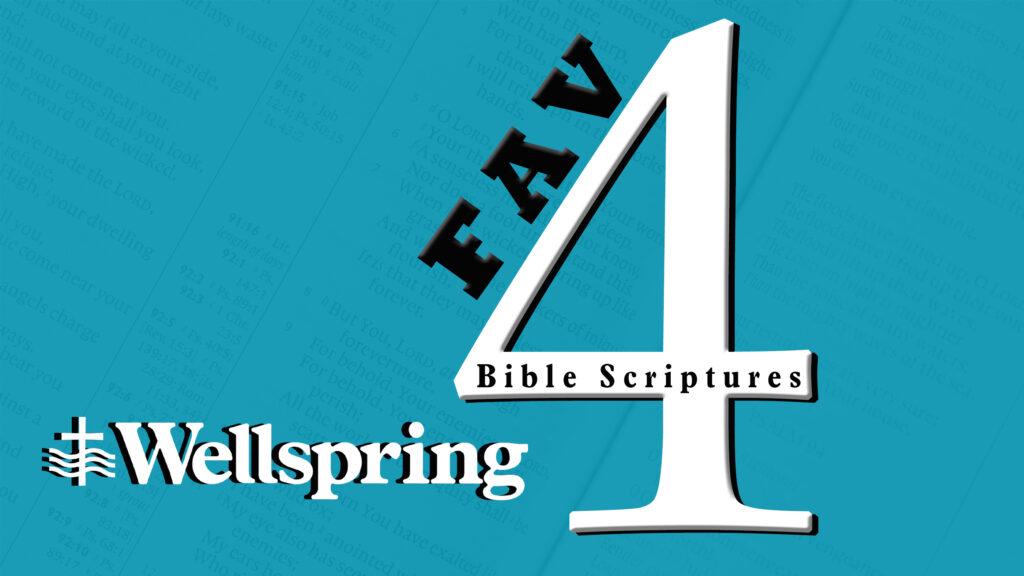 Series begins November 1, 2020!