Before we told stories through novels or sitcoms, we sketched our lives on stone columns and cave walls. Today we have amazing animation movies that bridge generational differences and inspire young and old with timeless lessons of hope, courage and love. Come and experience At The Movies in our Wellspring contemporary worship services each Sunday at 10:05am & 11:10am.
Each week we'll watch different clips from great movies and hear a powerful teaching. It's where church and movies meet!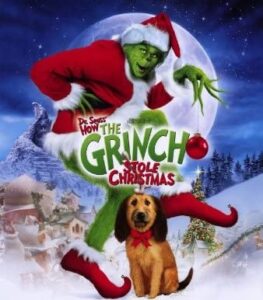 MOVIE NIGHT – Saturday, July 24
Gather your family and friends and join us on Saturday, July 24, for a free showing of "How the Grinch Stole Christmas." Movie will be at First United Methodist Church (315 N. Church Street, McKinney 75069) inside Dyer Hall at 6:00pm.
It's picnic style, which means you will want to bring a blanket and a sack dinner for yourself. We will have popcorn and water for you.