RACE FOR GRACE 2023
Providing Global Health and Equality for all Children
RACE FOR GRACE are teams of people who participate in events (usually sports) to raise funds for the health programs of International Child Care (ICC), including the flagship mission Grace Children's Hospital in Port-au-Prince, Haiti. Each year, our church organizes and takes part in multiple events to raise financial support for ICC. This year we will have a team that races in the Hotter 'N Hell event in Wichita Falls, Texas.
Click HERE to Donate to team Cheridy Dodd & The Children's Ministry.
Click HERE to Donate to team Abe Smith and the Wellspring Community.
(P.S. – All donations go to the same great cause. We just enjoy a little healthy competition in doing good for others.)
Travel Team – Hotter 'N Hell Race
Visit the Race for Grace ICC website to register for the team, and set up your online fundraising page. Riders are encouraged to raise at least $250.
Register for the Hotter 'N Hell race.
Email Abe your contact information to be sure you receive all information related to the race. asmith@sharingtheheart.org
Children's Ministries – Kids Riding for Kids
You don't have to ride in the Hotter 'N Hell to support Grace. You don't even have to be a grownup! Join our Children's ministries team- Kids Riding for Kids. You and your child can bike, swim, walk to show your commitment to providing Healthcare for ALL people. We are wearing our Race for Grace Shirts and raising money "for water, for food, for medicine, for sick children in Haiti!" It's a great way for kids to be active and learn about the value of giving for global health.
Have questions about Race for Grace?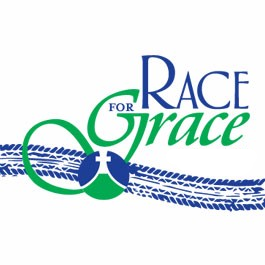 WEBSITE LINKS
Kids Riding for Kids: All ages can sign up to raise funds or donate money and get a special Race for Grace Shirt.
Race for Grace Team – Adults sign up for the team and set up your online fundraising page.
Hotter 'N Hell – Register for the HNH race.
Donations – Give online. Write "Race For Grace" in memo line.
Mail Donations to:
First United Methodist Church
315 N Church St.
McKinney, TX 75069
(memo on check "Race for Grace"