RACE FOR GRACE
Providing Global Health and Equality for all Children
RACE FOR GRACE are the bicycle teams that ride to raise funds for the health programs of International Child Care (ICC), including the flagship mission Grace Children's Hospital in Port-au-Prince, Haiti. Each year, our church takes part in two team events – a local team for kids and families, and a "traveling" team that races in the Hotter 'N Hell event in Wichita Falls, Texas.
JOIN THE 2020 VIRTUAL RACE FOR GRACE TEAM!
Due to restrictions related to the COVID-19 pandemic, Race for Grace (and Hotter 'N Hell) are going virtual. What is a virtual race…glad you asked. Instead of participating in a large group race each person will ride (run, walk, swim) on their own or with their family and post pictures online of their race. The main goal is to raise awareness and financial support for International Child Care and Grace Children's Hospital.
Kids Riding for Kids – Local Team
You can help change the life of someone your age in Haiti! Kids are encouraged to take part in Kids Riding for Kids by asking for financial donations from friends and family to support them as they bike, walk or scooter in their neighborhood on August 29.
We have new 2020 shirts for kids to wear while they ride.
Sign up HERE – Please complete a registration form for each child participating. Be sure to include shirt size. (Shirts may be picked up at First United Methodist Church)
Email your "race" pictures with you riding in your shirt to Cheridy Dodd.
Hotter 'N Hell Team – Travel Team
The official race is "virtual" this year, but we are still building a team and raising financial support for ICC. Visit the Race for Grace ICC website to register for the team, and set up your online fundraising page.
Have questions about Race for Grace?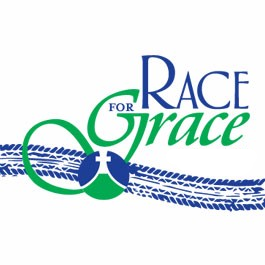 WEBSITE LINKS
Kids Riding for Kids – Kids and families.
Race for Grace Team – Adults sign up for the team and set up your online fundrasing page.
Hotter 'N Hell – If desired, register for the HNH virtual event and receive a race medal.
Donations – Select fund "Race For Grace"
Mail Donations to:
First United Methodist Church
315 N Church St.
McKinney, TX 75069
(memo on check "Race for Grace"