God has given you gifts, talents, abilities…dreams! Unfortunately, many of our God given dreams have been stifled by life circumstances, fears, or the opinions of others.
Not any more! We're going to reconnect with the passions God has placed within us as we Live Big, Love Big, and Dream Big for God.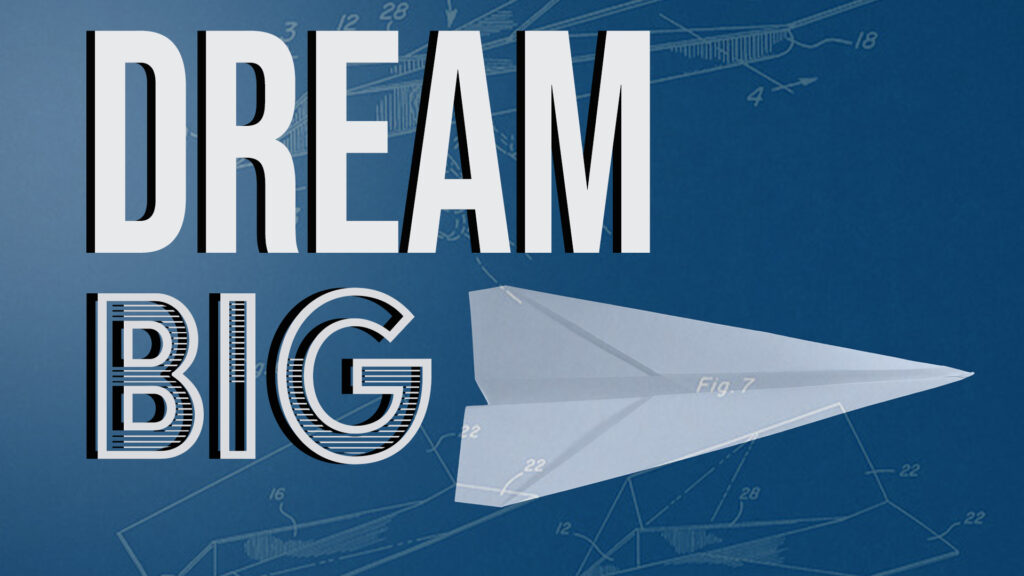 The Dream Big worship series and study is a five week journey exploring your hopes, dreams, ambitions, and the real purpose God has implanted within you. Each week will explore a different aspect of what it means to dream big and how to turn your dreams into a reality!
We will worship together in-person and online each Sunday beginning September 19, 2021, in our Wellspring contemporary service. Small groups will also begin the week of Sept 19.
Be a part of a Dream Big small group
Small groups are a great way to get to know some of the wonderful people of FUMC McKinney and Wellspring. There will be Scripture readings and applications from God's Word, a video by Bob Goff, and immensely practical tools to help your God given dreams soar to new heights. You'll walk away with a clearer picture of what your dreams are, the obstacles that are holding you back, a specific plan for reaching your goals, and the tools you'll need to prepare your dreams for take-off.
Current Groups
– begin on Sunday, Sept 19. All are welcome to be a part of a group.
9:00-10:00am – Room C200
10:05-11:05am – Room C205
5:00-6:30pm – Room E215
The Dream Big series and small group study are based off Bob Goff's book, Dream Big: Know What You Want, Why You Want It, and What You're Going to Do About It. Be sure to get the book in advance so you can be ready to engage the content and live into the Big Dreams God has for you! (Reading the book is not a requirement for the small groups.)
Purchase online: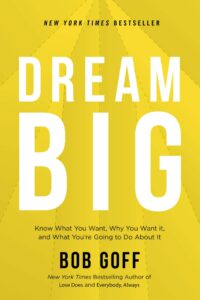 WEEK 1 – Get Ready to Dream Big
WEEK 2 – Set Absurd Expectations
WEEK 4 – Push Through Setbacks
Wellspring Sermon Coming October 17