Our congregation is involved at Caldwell Elementary in many ways. We are blessed to have "adopted" this Title I school that is just down the street from our church.
The mission of Caldwell Elementary, the foundation of excellence for the future in the heart of McKinney, is to inspire and empower all students.
Our mission is to share the heart of Christ from the heart of McKinney. Caldwell is a perfect partner!
Current Needs: Become a Mentor!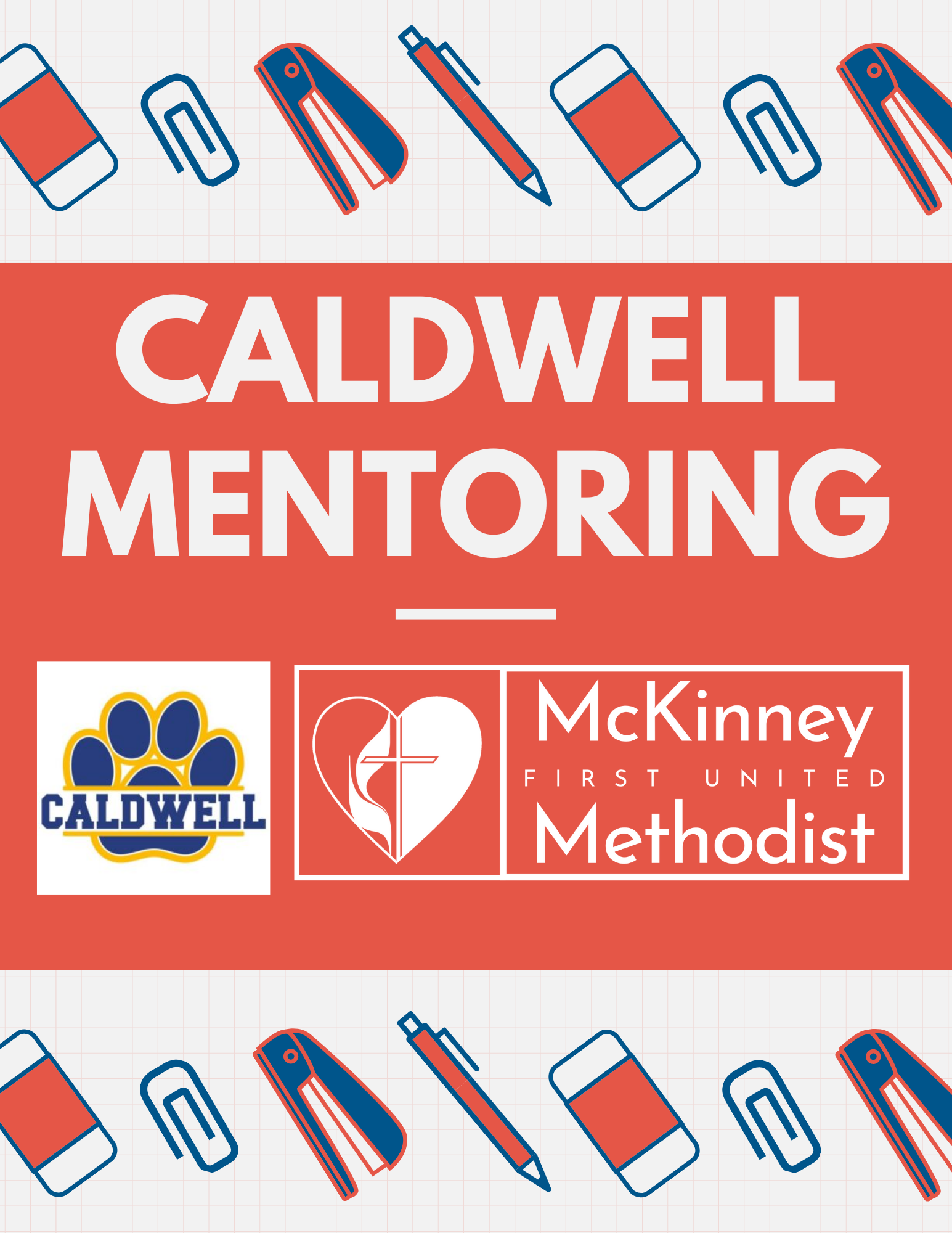 Becoming a mentor at Caldwell, or any other McKinney ISD school, begins with a simple application and background check available here. The application will have a drop down that asks your area of interest; be sure to choose REACH mentor.
The REACH mentor office will then contact you about attending a one-hour mandatory training. There are multiple classes at various times, and they will give you the schedule.
After the training, you will be contacted by Caldwell personnel to help determine which same gender child you should be paired with. Mentors may request a grade level when being paired but school staff will pair student to mentor.
Time commitment for mentoring is 45 minutes during your child's lunch/playground time* once a week while school is in session. Occasionally, busy schedules require re-scheduling your time or missing week. It is important to notify the school, so your child is not left wondering why you did not come. Many of the children we mentor already have a sense of abandonment.
The g
oal of mentoring is to establish a one-on-one relationship with a child who needs another person in their life who will be a dependable, positive influence. Mentor can help improve social skills, help with self-esteem, support academic activities, provide career exploration and be a friend to their student.
Once a mentor and a student are paired, Communities in Schools (CIS) staff will work with the mentor to set a day that they will visit their student during their grade level recess and lunch time.
On the first visit, CIS will meet the mentor and student in the front office. The mentor will show their ID and be signed in the front office. Once the mentor receives their volunteer sticker, the mentor will be given a REACH folder with important information, logs and some activities. CIS staff will go over any protocols or procedures. Mentor and student will meet in the library. They may sit at any open table not being used. Once their visit has completed the mentor can send the student back and they can head to the front office to complete their log. Once this is completed, they can then check out with front office staff. On the next visit, mentor will check in and student should meet them in the front office. CIS staff will help remind students to go up front on their mentor day.
Just think what a difference you could make in a child's life during their lunch hour once a week!
Kinder- 10:00–11:00
1st- 11:00-12:00
2nd- 10:30-11:30
3rd- 11:30-12:30
4th- 12:30-1:30
5th- 12:30-1:30
If you have any questions, please contact Rev. Janet Cavalier.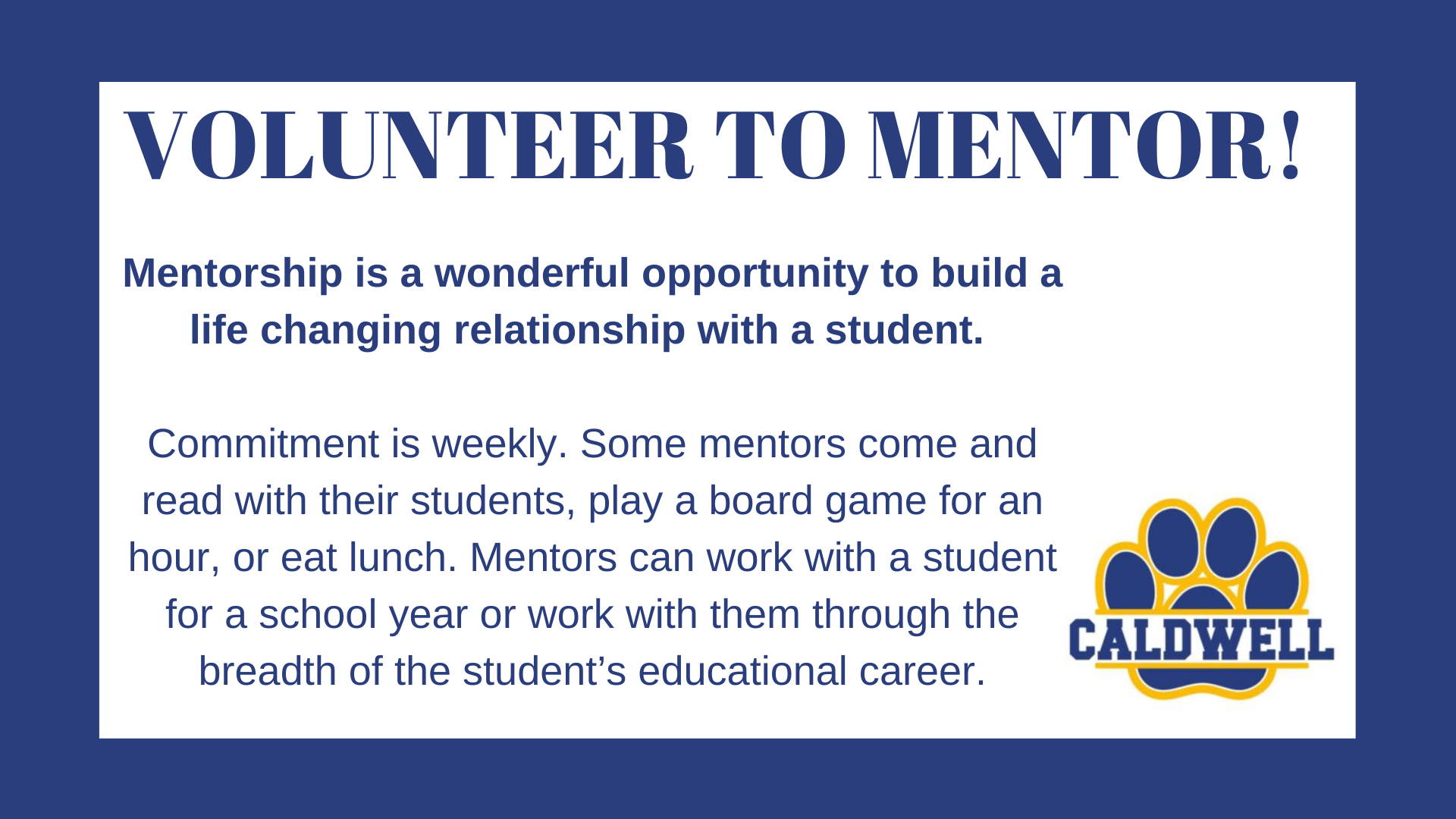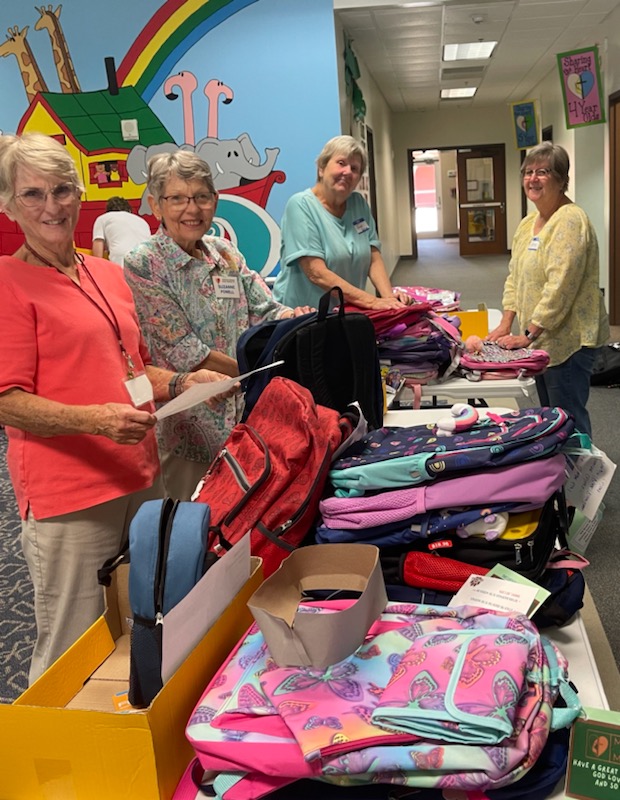 Caldwell Christmas in July Backpack
& School Supply Drive
We met our goal for backpacks! Our elves had a great time stuffing them with school supplies! We're so thankful for our congregation and their giving spirit.
Pray for the students! We will be putting a tag on their backpacks reminding them that God loves them and so do we!