Our congregation is involved at Caldwell Elementary in many ways. We are blessed to have "adopted" this Title I school that is just down the street from our church.
The mission of Caldwell Elementary, the foundation of excellence for the future in the heart of McKinney, is to inspire and empower all students.
Our mission is to share the heart of Christ from the heart of McKinney. Caldwell is a perfect partner!
We have 300 Angels on our tree this year! You can adopt some! You can also help fill the free pantry we will have at the Caldwell Christmas event.
Learn more by clicking here
.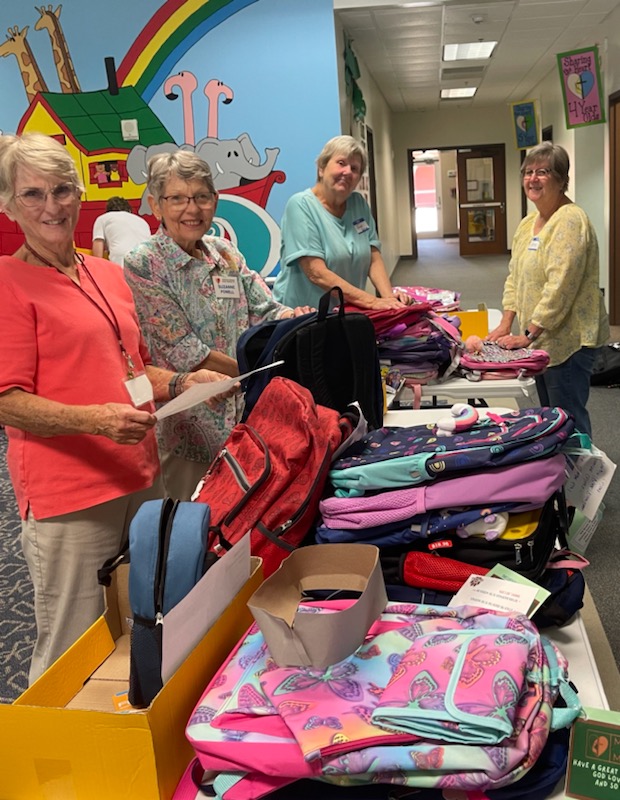 We provide backpacks and supplies for Caldwell during our Very Caldwell Christmas in July!
Watch for our Very Caldwell Christmas featuring our Angel Tree coming soon!
Mentoring at Caldwell Elementary
First Methodist loves to mentor at Caldwell. This is a huge gift that doesn't take much time. You can have lunch, play a game, or read with your student. Many mentors stay with their child throughout their time at McKinney ISD. Want to learn more or get help signing up? Email Pastor Janet. You will need to fill out the online forms through MISD (info is below).
How do I Become a Mentor?
Opportunities to mentor are available at all McKinney ISD campuses. All McKinney ISD volunteers are required to complete the online McKinney ISD volunteer application. When filling out the volunteer application please make sure to select "REACH" for your volunteer capacity. This process includes a background check. Once approved, a one hour mentor orientation training is required. A Campus Liaison will then contact you to schedule a face-to-face meeting. You will then be matched with a mentee, and a date will be established to begin the program