Our congregation is involved at Caldwell Elementary in many ways. We are blessed to have "adopted" this Title I school that is just down the street from our church.
The mission of Caldwell Elementary, the foundation of excellence for the future in the heart of McKinney, is to inspire and empower all students.
Our mission is to share the heart of Christ from the heart of McKinney. Caldwell is a perfect partner!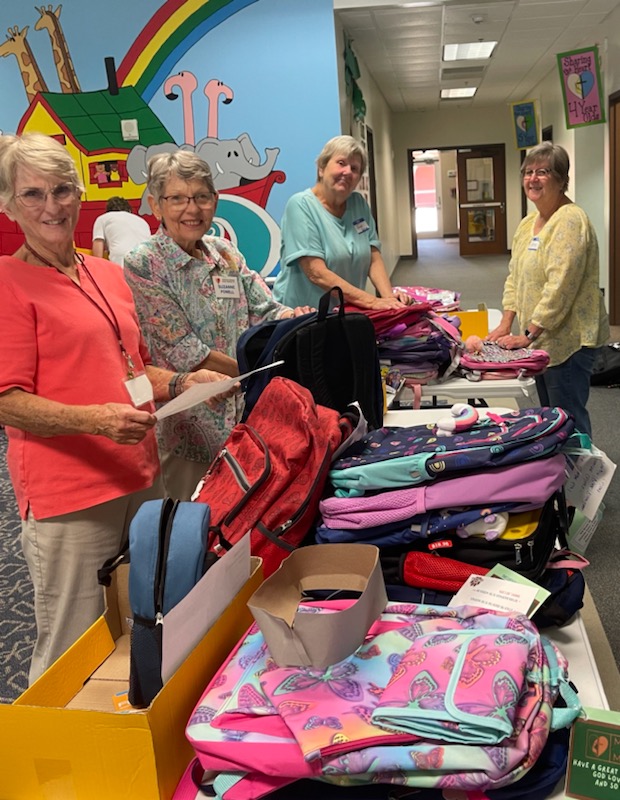 THIS MONTH!
Caldwell Christmas in July Backpack Drive
UPDATE: ALL ANGELS HAVE BEEN ADOPTED. THANKS SO MUCH!!
We have 85 Angels this year! Every year we provide backpacks filled with school supplies for families who have requested our assistance. This year we have 85 students who are in need of our help. We will be providing over 3,200 school supplies for students in kindergarten – 5th grade.
You can help! We will be having a "Christmas in July" event on Sunday July 10 and Sunday July 17. We will have a Caldwell Christmas Tree set up with backpack tags listing each child's information, age, favorite colors and interests. We would appreciate it if you could pick a "Caldwell Angel" to donate a backpack to by July 24.
You can help more!
If you are not able to purchase a backpack, we are always happy to accept donations as there are always
additional supplies and students added at the last minute. We will also meet with volunteers on July 28 to sort the supplies and fill the backpacks.
Pray for the students! We will be putting a tag on their backpacks reminding them that God loves them and so do we!