Our congregation is involved at Caldwell Elementary in many ways. We are blessed to have "adopted" this Title I school that is just down the street from our church.
The mission of Caldwell Elementary, the foundation of excellence for the future in the heart of McKinney, is to inspire and empower all students.
Our mission is to share the heart of Christ from the heart of McKinney. Caldwell is a perfect partner!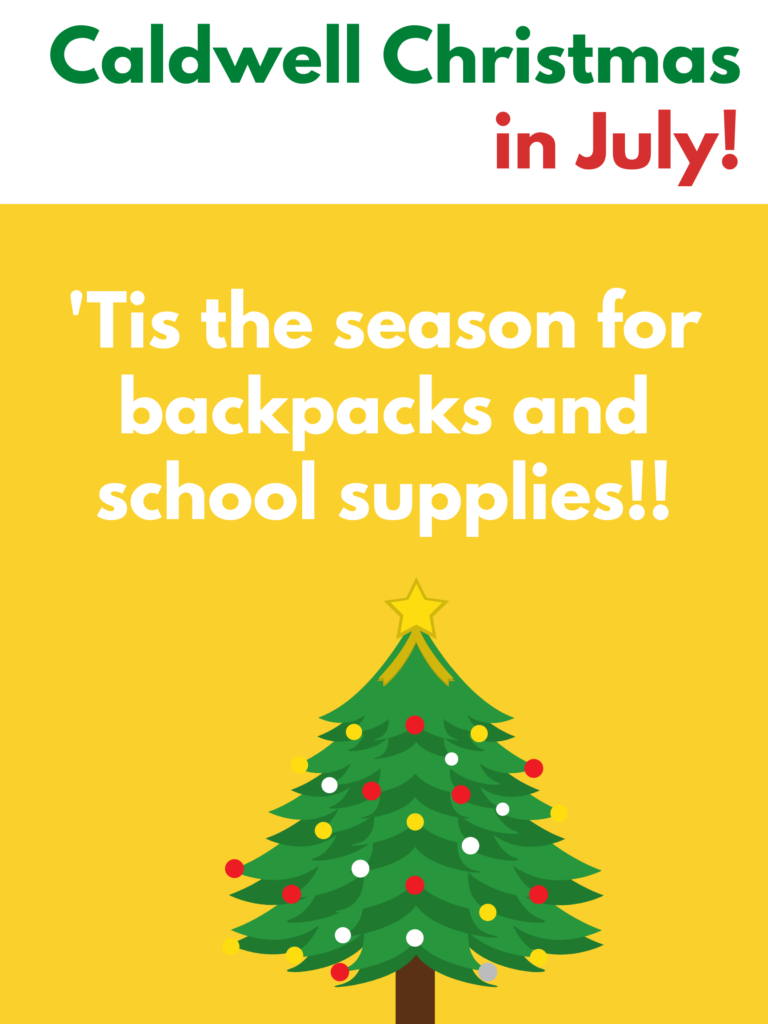 We're celebrating Christmas in July at First Methodist, and what better way to do that than with gifts?!
July is our annual backpack and school supply drive for Caldwell Elementary School. We are excited to help these kids start the school year off successfully with the supplies they need!
There are several ways for you to support this mission:
1. Come by the church and get a tag from our Caldwell Christmas Tree! Each tag has a description of a backpack you can shop for.
2. Email Pastor Janet to get the backpack information if you want to shop but aren't able to stop by our tree.
4. Pray for the students! We will be putting a tag on their backpacks reminding them that God loves them and so do we!
ALL BACKPACKS NEED TO BE UNDER OUR CALDWELL CHRISTMAS TREE BY 7/25!
We need help getting everything ready!
Once we get all our money and supplies, we will need to get everything organized, sorted, and ready to send to our kids!
Please come help us sort the supplies and fill the backpacks Thursday, July 29th at 10 am. If you're interested in helping,
click here to sign up!